About Lea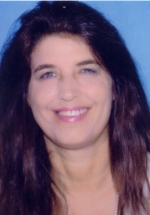 Lea Adam is a channel and a clairvoyant, she gives soul readings, connecting with the higher-self in order to heal the soul and get a deep understanding of the soul choices and purposes throughout the incarnations and prior to birth. Lea also specializes in Past Life Regression that helps to accept and love the self unconditionally, end karmic cycles, and clear hard karmic contracts in their Akashic Records files from previous lives through forgiveness and God's grace. Lea is also an Ascension author for The Supreme Creator/Father Mother God and The Great Divine Councils for the Ascension process, with many years of experience in the US and Israel of channeling and healing people through Past Life Regression, in the last 10 years in private sessions. Lea assists people to be aware of their incarnations and let go of all Karma debt through God's grace and forgiveness to self and others.
The Supreme Creator and The Great Divine Councils bring the powerful messages for all of creation in all the dimensions of Heaven and Earth! The high gates of the Ascension will be open now for humanity and all the beings of creation are called to open their heart and mind for the great calls of the One at theis special time, to release the ego and to accept their divinity. Lea is one of the Masonic messengers and prophet of God, at this important time. She is an author through intuitive writing, and has published a book and many articles in Israel channeled from God about the divine plan for the New Age. Her book is called "God Messages For The New Age".
Lea's mission is to open the heart of humanity to the Ascension prophecies and raise the planet to the five-dimensional manifestation and higher dimensions of Oneness, where the divine unity dwells. Lea gives fascinating information with great love and devotion from high dimensions to awaken humanity and assist every precious heart.
May God Be With You!
Amen.