Private Sessions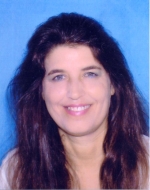 In Person, By Phone (I Phone You Worldwide), and By Email
Channeling and Intuitive Personal Readings
Counseling through channeling with the higher self, spirit guides and God.
View of the soul decisions in the Akashic Record files: Analyze the developmental processes and soul choices throughout the incarnations, with a view to the future. Decisions of the soul prior to birth, soul purpose, type and age of soul, Mother Plant. Astral traveling experiences during sleep state, on other planets or dimensions.
Chakra and aura readings.
Channeling information about Karmic relationships with soul mates, and twin flames.
Channeling messages from spirit guides, angels, and loved ones from the other side.
Healing of the inner child and balancing of the soul through guided imagination, Reiki, healing, and meditation.
Releasing the soul from karma towards unconditional love and self-acceptance through forgiveness and acceptance of grace from God
Past Life Regression
Past Life Regression assists in releasing blockages and old programming from previous incarnations. It returns parts and fragments of the soul that have been lost through trauma and end karmic cycles with people and soul lessons. Also regression heals soul-mate relationships, programing patterns and negative emotions carried from previous incarnations. Through the Regression the patient will remember his past lives, realize painful blockages and the source his of fears and angers. He will attain a deep understanding of his Karmic choices through out his incarnations. Gain chakras balancing and deep understanding of his charkas conditions, and the source of their blockages. The patient see and contact spirit guides, angels, and loved ones from the other side. As a resolute of the regression he will feel free and light, and will be able to accept and love himself unconditionally through forgiveness of self and others, and through acceptance of God's grace.
Lectures and Workshop Topics
Lectures and Workshop about the Ascension process of plant Earth and all their universe to the fifth dimensional manifestation. Messages from The Supreme Creator, The Great Divine Consolers, Mother Earth Gaia, and The Great Central Sun about the Ascension process. Workshops and class to learn to channel, past life regressions, intuitive writing, and ascension meditations to connect to the Higher-Self, high dimensions and God.